Design scheme of central feeding weighing and mixing system
source:Central feeding system Author:Central feeding system time:2020-08-12 16:10:00
Key requirements for weighing systems
The loss-in-weight feeding system puts forward specific requirements for integrated load cells that are different from standard platform scales or platform scale weighing applications.

High-precision, large-range measurement is required to maintain a large feed hopper, which can achieve a longer controlled feeding cycle and reduce the number of refills.
The high measurement update rate of the weighing system is essential to improve process control and ensure accurate dosing rates.
The filter algorithm of the load cell is simply configured to eliminate the interference of vibration and noise and ensure fast, stable and accurate measurement results.

Continuous dosing can significantly improve the efficiency and quality of tablet production, but at the same time poses severe challenges to the process. Have an in-depth understanding of the functions of the gravimetric dosing system, and a better understanding of how to select the appropriate load cell to facilitate the continuous feeding system to process solid materials.
Continuous dosing system weighing solution
In the continuous manufacture of solid dosage forms, the product quality obviously depends on the accuracy and consistency of the upstream feeding method. Any error will cause deviation from the target quality.

The feeding accuracy required for the addition of minor components such as API can only be achieved with a loss-in-weight feeder. When you specify a continuous dosing system, make sure that the gravimetric feeder is designed to meet your process specifications. Also, consider the role of load cell and feeder design in improving testing and cleaning procedures.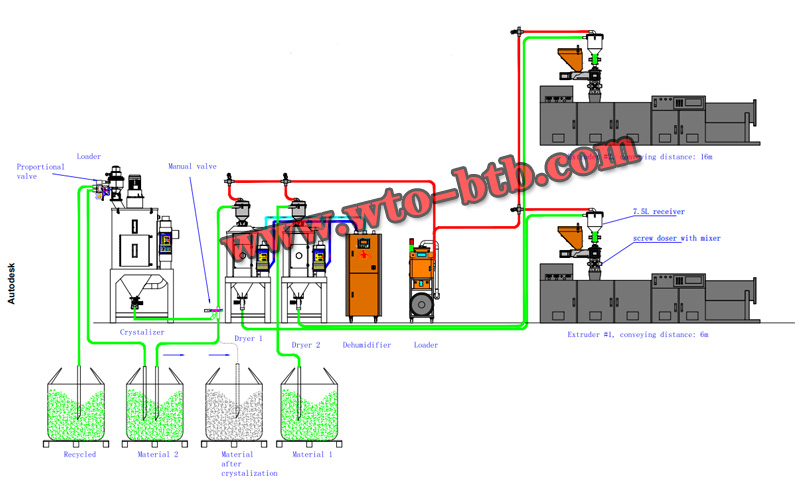 Improve the accuracy and efficiency of these systems by providing weighing technology and expertise. The high-precision weighing platform and weighing module combine a large range and high measurement accuracy, designed for long service life and reliable performance.
Central feeding system technology and equipment
| | |
| --- | --- |
| Central feeding system equipment | Common problems of central feeding system |
| | |
| | |
| --- | --- |
| Address: | 168 Guangming New Street, Dongcheng District, Dongguan City, Guangdong Province, China |