Central feeding system design plan(Original copyright)
source:Central feeding system Author:Central feeding system time:2020-08-11 14:46:17

This is a partial drawing adapted to the design of the injection workshop! From storage to plastic automatic dehumidification, automatic weighing and automatic mixing design, it saves space, saves equipment and accessories costs, and thus saves costs. The central feeding system scheme is fully automatic throughout the production process! Use reasonable and efficient solutions! The cost savings will be 32%!
Central feeding system design process: raw materials → storage → metering → drying → conveying → use Features of the central console: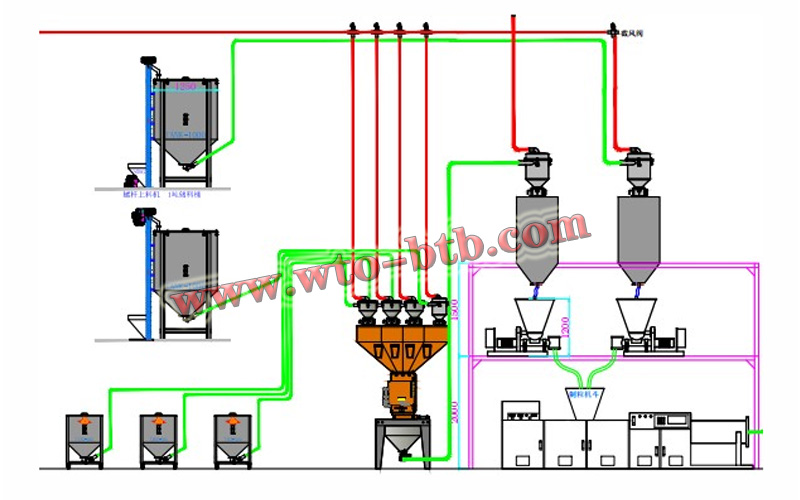 1. Using PLC and large size 10.4-inch color man-machine interface touch panel, easy to understand and easy to operate;

2. Color and written display of various settings, operation and operation status;

3. It has the functions of evacuating and cleaning the material pipe, automatic dust collection and central feeding host A and B alternately and automatically, and manual material selection and error prevention functions;

4. Adding a raw material control screen to monitor various abnormal phenomena of raw materials used in each molding machine, material suction, material shortage, and central host (motor).
Central feeding system technology and equipment
| | |
| --- | --- |
| Central feeding system equipment | Common problems of central feeding system |
| | |
| | |
| --- | --- |
| Address: | 168 Guangming New Street, Dongcheng District, Dongguan City, Guangdong Province, China |